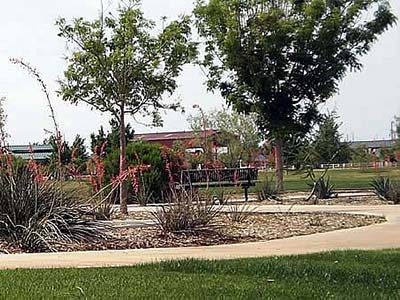 Soil erosion can cause serious damage to landscaping and structures in residential and commercial properties. It can cause massive damage to landscape features such as gardens, outdoor living spaces, and waterscapes. It may also affect the stability of your building's foundation and other concrete structures inside your property. You can avoid these issues by getting the services of professionals like us at AMA Landscape & Design. Our company can design and build various types of soil erosion control structures for residential and commercial properties. We also help fellow contractors create a safer job site that complies with the government's environmental regulations. We only use proven methods, so you are assured of reliable and effective soil erosion control structures. We also adopt strict quality control standards by following industry-approved techniques and using premium quality products and supplies.
Reliable Erosion Control Products and Methods
At AMA Landscape & Design, we carefully choose the erosion control methods and products that we recommend to our clients. We understand the distinct needs of every property so we don't adopt a one-size-fits-all approach to erosion control. We may apply traditional methods or use modern techniques to improve safety in the area. The techniques and materials we use will also depend on the type of property, size of the area, current condition of the lot, and nature of the construction project.
Here are some of the products and methods we use:
Curlex erosion control products. Curlex is one of the most popular erosion control products in the market today. The products are made from natural and synthetic materials that effectively control water runoff, prevent sediment and soil erosion, and enhance re-vegetation. We can install various Curlex products - from fiber blankets and sediment logs to fiber mulch and silt traps.


Silt Fence. Silt fence is a temporary sediment control structure made of porous fabric. This is necessary in construction sites since it acts as an effective erosion control device to prevent the contamination of waterways due to storm water runoff.


Inlet Protection. One of the areas in your property that must be protected from sediment is the storm drain. We use high quality filter fabric inlet protection to ensure that no sediments will go through your water drains. There are also other types of inlet protection barriers such as block and gravel bags, curb socks, and straw bale.


Concrete Washout Lots. We can install concrete wash out lots for property owners and contractors working on major construction projects. The installation of concrete wash out lots will prevent the discharge of concrete slurries and other waste materials into the sewer system or adjacent areas, such as driveways, sidewalks, landscapes and waterways.
At AMA Landscape & Design, we also suggest other erosion control methods, such as installing the right types of plantings and groundcovers in your property. We may add geo-textiles to hasten plant growth in the erosion prone areas or install tough retaining walls on sloped areas and spots that can be used for other utilitarian purposes. We also offer other relevant services such as street sweeping, lot and acreage mowing, selective clearing, and underbrush clearing. You will be guaranteed of outstanding outcomes since we have the right tools for these tasks. We use heavy-duty equipment to complete the tasks promptly and efficiently.
AMA Landscape & Design offers free initial consultation and cost estimate for local clients. Please call Ofelia at (214) 592-5504 or Eric at (972) 814-8686 to learn more about our erosion control services.