Designing a residential landscape should be simple but elegant and easy to maintain. There are many native Texas plants available that can bring your yard to life. Native can also include adding boulders to enhance a natural environment.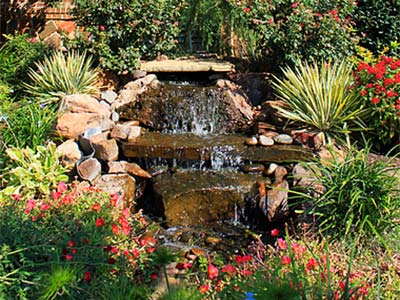 Water Features
The wonders of water features have grown over the years due to the tranquility the sound of running water makes. AMA Landscape and Design can design something as simple as a bubbling urn or as complicated as a waterfall with a running stream or a pond.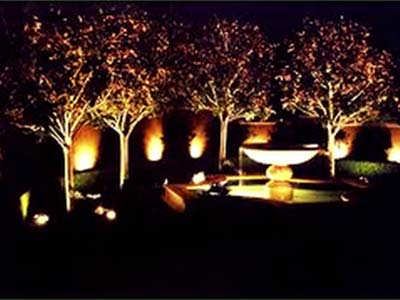 Landscape Lighting
Another key factor in a landscape design to obtain the ambiance you desire is landscape lighting. There's more to a night light design than just installing lights. A combination of up lights, down lights, and accent lights can bring the beauty of the landscape together. Enjoy your landscape day or night!