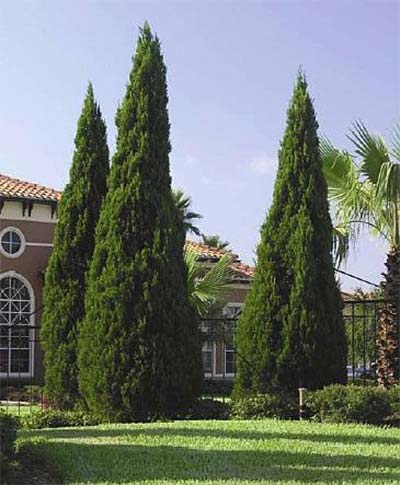 As a company that provides all-round landscape design and installation services, we at AMA Landscape and Design can cater to all your landscaping requirements. When you get a landscape installed, you also need plantings and trees. It's important that the trees you choose be of a high quality and that they are procured from credible sources.
When we handle your landscaping project, we can provide you a list of trees that you can choose from. Over the years, we have provided the best saplings and trees for commercial and residential landscapes in Prosper, Frisco, and McKinney. Our team has installed fruiting and flowering trees on properties in Denton, Plano, and The Colony. Many clients in Dallas and Sanger approach us for all their landscape feature needs.
Trees for Commercial and Residential Landscaping
If you live in Grapevine, Allen or the surrounding areas, and you need annuals and perennials for your yard, feel free to call us. We source carefully grown trees and provide premium specimens. Our designers will provide you all the information you need about the different types of trees and what their characteristics are.
If you have some idea about the types of trees you need, feel free to bring in your plans, photos or drawings and our team will make sure that you get the type of landscape you envisioned. Whether you're installing a new landscape or remodeling an existing one, need a tropical paradise or want a water-efficient landscape, we will provide you the type of trees you need.
Types of Trees
Once the design and landscape plan is complete, you get to choose from our vast selection of trees for your commercial or residential landscape. The trees will be delivered safely and installed expertly on site. The different species you can choose from include:
Bald Cypress
Wax Leaf Ligustrum
Allee Elm
Bracken Brown Beauty Magnolia
Bur Oak
Chinese Pistachio
Cleveland Select Pear
Crape Myrtle Centennial Tree
East Palatka Holly
Eagleston Holly
Eastern Red Bud
Italian Cypress
Lacebark Elm
Shumard Red Oak
Texas Ash
Teddy Bear Magnolia
And many more



We are extremely passionate about what we do. Whether you need just a few trees to frame your entranceway or need shade trees in various areas of a commercial landscape, you are assured of the best solutions. For any more information please call the AMA Landscape and Design experts at 214-592-5504 to discuss your project details. You can also send us all your queries about landscape trees cost via this Online Form and we will revert shortly.

Click on the images below to view a larger display.


Ligustrum
30 gallon Wax Leaf Ligustrum

Bald Cypress
65 Gallon Bald Cypress

Allee Elm
65 Gallon Allee Elm Tree

Bracken Brown Beauty Magnolia
Bracken Brown Beauty Magnolia 30 Gallon

Bur Oak
Bur Oak 45 Gallon

Chinese Pistachio
Chinese Pistachio Large

Cleveland Select Pear
Cleveland Select Pear 30 Gallon

Crape Myrtle Centennial Tree (1)
Crape Myrtle Dynamite 30 Gallon

Crape Myrtle Centennial Tree (2)
Bloom