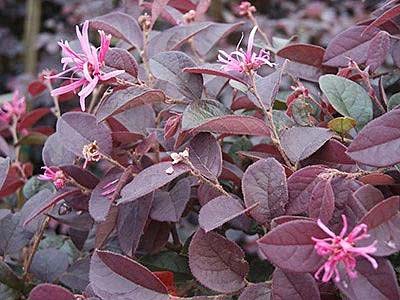 We at AMA Landscape and Design can cater to your landscaping requirements ranging from design and planning to installation. In addition, we also know that when our clients are getting their landscapes designed and installed, they will need a variety of plantings for various areas of their landscape.
We also recognize that customers prefer dealing with a single contractor rather than multiple ones. It's why we offer comprehensive services that include plant supplies as well. This takes away your stress of having to deal with various service providers and suppliers. If you need a landscape designed and built, we can provide the best plantings too.
We have created stunning landscapes for clients in Prosper, Frisco, and McKinney. Our team has installed plantings on new landscapes and handled garden upgrade projects on properties in Denton, Plano and The Colony. Many clients in Dallas and Sanger approach us for all their landscape feature needs.
Different Types of Plants
If you live in Grapevine, Allen or the surrounding areas, and you need any types of plants installed in your yard or commercial landscape, feel free to call us. We can procure the best and healthiest plants for your property. Our team of experts is always happy to help you find exactly what you're looking for and will also answer any questions you may have about the different types of plants and shrubs such as:
Ground Covers - Mondo Grass, Mexican Feather Grass, Miscanthus Grass.
Vines - We can provide vines and climbing plants such as Trumpet Vine, Trellis, and Sweet Potato Vine. They can be planted at the base of pergolas and arbors.
Succulents - These are beautiful and thrive in the dry climate in the region. They're amazingly beautiful and very low-maintenance and become the perfect addition to your commercial or residential landscape. We can provide succulents such as Begonia, Echeveria, Aeonium, Parry's agave, Hens-and-chicks, Blue chalk sticks, Santa Rita prickly pear and more.
Century Plants - These grow in arid land and don't require too much water to survive and are great for xeriscapes. The different types of plants you can choose from include Abelia Twist of Lime, Agave Century, Agave Americana, Ajuga, and Althea.
Flowering Plants - We also have an impressive variety of flowering plants to choose from such as Indian Hawthorne- Esperanza, Hydrangea Big Daddy, Homestead Verbena, Impatiens Mixed Color, Indian Hawthorne, Marigold, Mexican Petunias, Periwinkles and more.



We are extremely passionate about what we do. Whether you need just a few flowers to add color and texture to your landscape or plants for your entire landscape, we are the company to call. For any more information please call the AMA Landscape and Design experts at 214-592-5504 to discuss your project details. You can also send us all your queries about arbor cost via this Online Form and we will revert shortly.

Click on the images below to view a larger display.


Abelia

Abelia Canyon Creek

Abelia- Kaleidoscope

Abelia Twist of Lime

Agave Century

Agave Americana

Agave Varigated

Ajuga

Althea